What's new?
We have rented a warehouse space and have almost finished the renovations! Its looking beautiful and welcoming and we can't wait to open the doors and invite people into the wonderful world of circus practice. 
Check out our schedule! 
Upcoming workshop with Nick Woosley June 2-4! Check it out here: workshops
Registration opens soon join our mailing list for a reminder when registration opens. Join our mailing list
Come visit us at our open house see below: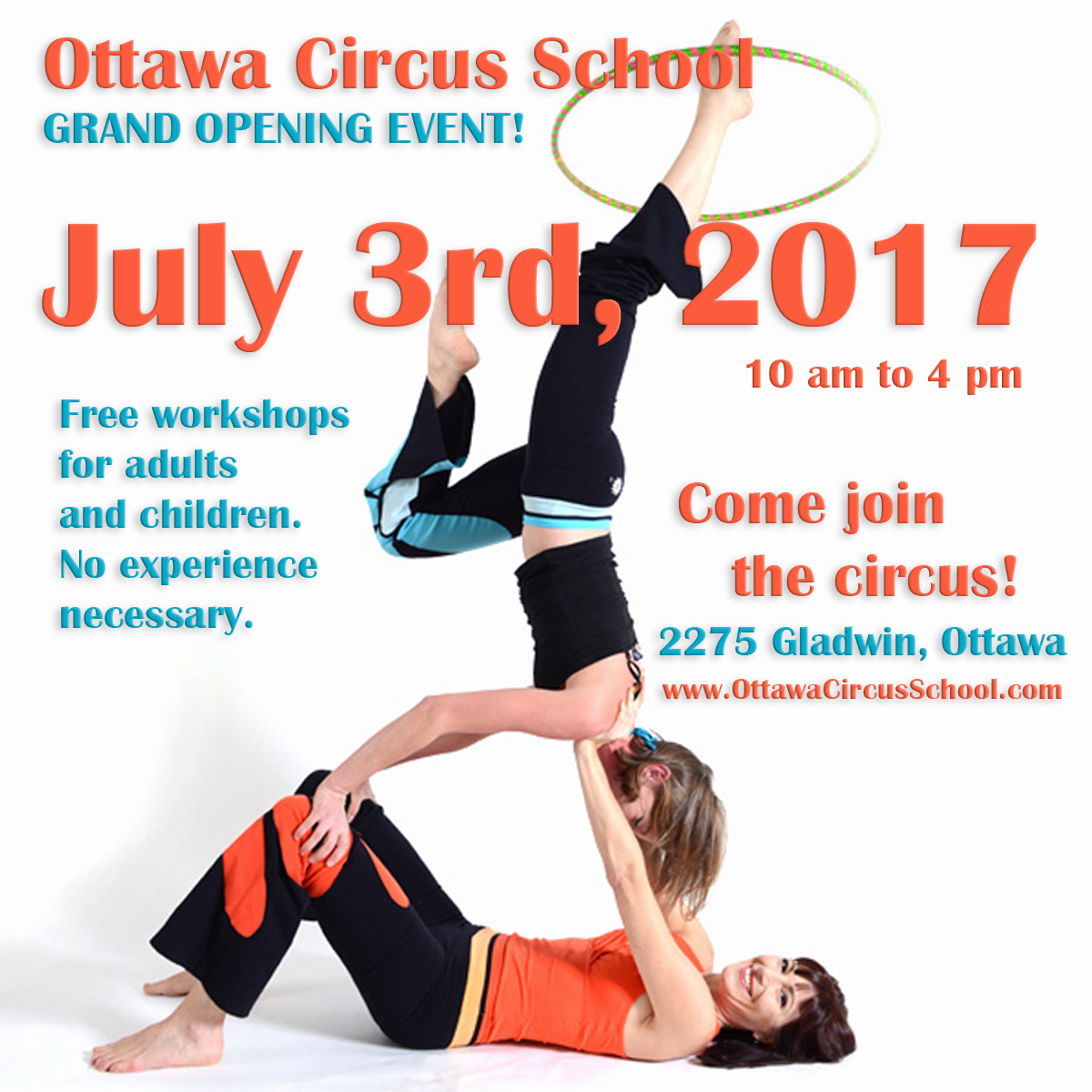 We have a beautiful 3000 square foot warehouse with 20 foot ceilings, 2 studios, a mezzanine lounge and a circus shop.
Here's what we will offer:
A beautiful and welcoming space where anyone can come learn circus skills and other fun fitness with high quality instruction and equipment.
Classes in various circus arts for adults and for children (acroyoga, floor gymnastics, aerial silks and trapeze, hula hoop dance, unicycling, juggling and much more)
Kids classes will start at 4 years old
Workshop with special guests
Several different time slots for open free practice
Circus Day Camp for kids
Yoga
Other fun fitness and movement art classes
A shop to buy circus equipment
Weekly classes
Weekly classes at the new location will begin on June 15th! More…
We promise to send a maximum of 6 news letter per year to keep up to date with our progress and for reminders when registration opens.
We wish to spread the word, create partnerships and raise funds to make this dream a reality. More…
You donation will help circus arts to becoming more accessible in Ottawa. We invite you to browse this site and find out what we're up to.