We are moving to 800 Industrial Avenue, Ottawa, ON and reopening our indoor circus school!
Registration for summer day camps is open!

Want a reminder when registration opens? Join our mailing list.

2023 summer camp info
Once you are registered here is the important information info to take note of before camp starts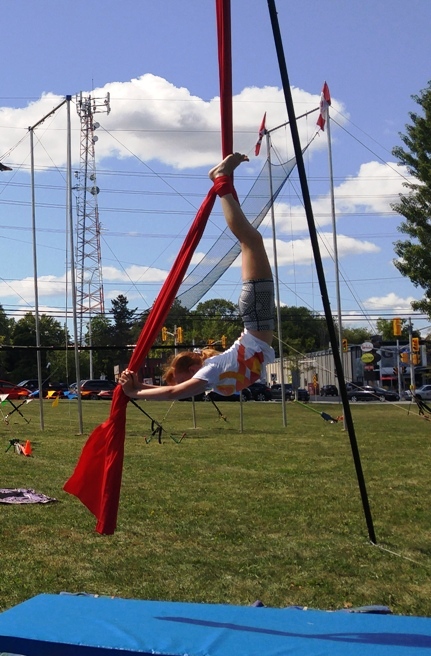 Most of our coaches are bilingual (English/French).
The circus camp info
Our summer camp is for 8-15 year olds.
Have fun, stay active, make friends.
Our team has been running the circus day camp with great success since 2005. Every year we continue to accomplish something unique for Ottawa youths.
As always, the camp is run by professional circus artists and highly qualified coaches and brings an opportunity for kids and youths to learn skills and techniques firsthand from experts in each of the circus disciplines.
No experience necessary. Circus art forms are taught progressively, such as aerial silks, juggling, flower sticks, poi, diabolo, hula hoops, acrobatics, tight-rope and tumbling.
Sign up today before we fill up!
Youths who have passed the age for camp and want to come as volunteers are invited to send us an email expressing their desire and availability. We encourage the older more experience youths to help the younger beginners as this creates some extraordinary teamwork and helps everyone shine.
Parents are invited to the kids' circus performance at the end of each week.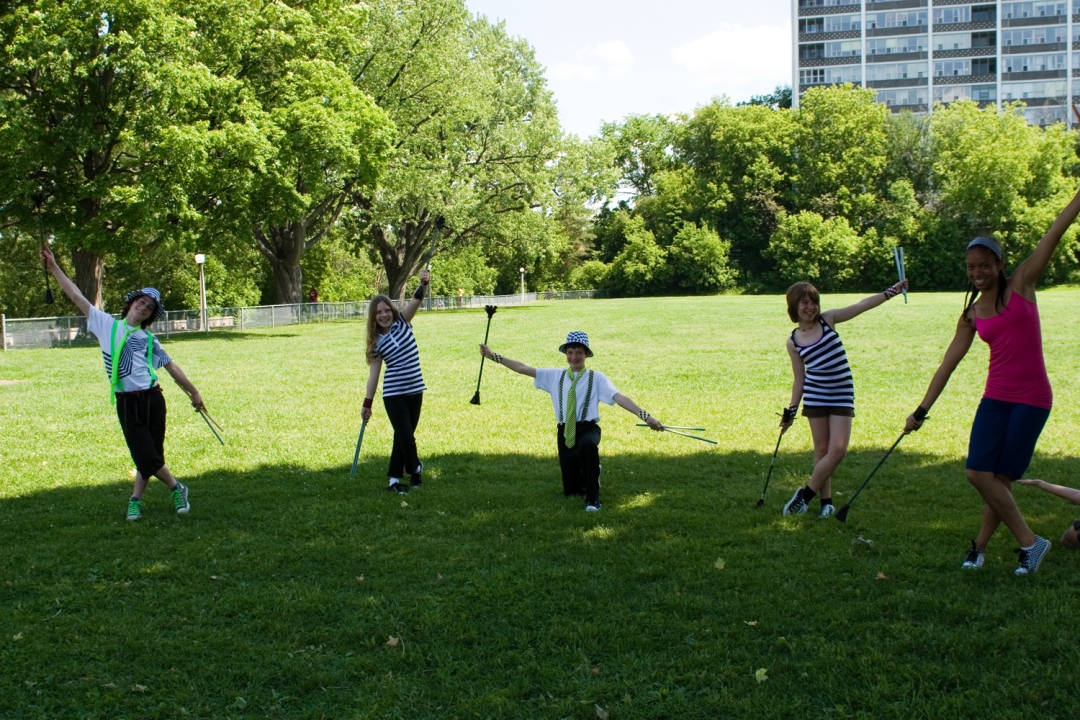 Frequently Asked Questions (FAQ)
How much does the camp cost?
$420 for each participant for 1 week
$30 for each participant for extended hours (aftercare to 5:30 p.m.)
If I have a credit on my account. Can I apply it to the camp?
Yes.
Is there a discount for a sibling?
We are sorry to say that we cannot offer sibling discounts this year as funds are just too tight. We will, however, offer a 50% subsidy on 1 spot each week. Send us an email if this is of interest and we will draw a spot at random. You may do this before or after your registration.
What should my child bring every day?
See the link at the top of this page with the information you need once you are registred.
What does a typical day/week at Circus Camp look like?
On a typical day, the kids will learn circus techniques and play circus-related learning games. For most of the day, they learn and develop skills in the different circus disciplines offered throughout the week. The focus is on challenge and fun.
On the Monday of each week and most Tuesdays, the kids will explore each circus art  and have an opportunity to learn the basics and/or develop and perfect skills in these disciplines. As the week progresses, the kids will choose one or some of these art forms to pursue and specialize in. Towards the end of the week, the kids will participate in the production and presentation of a mini-show with their chosen form of circus art and on the Friday will rehearse and perform the show for the parents.
What is the schedule?
8:45-9:00 drop-off
9:0 to 3:45 circus camp
3:45 to 4:00 pick up
4:00 to 5:30 post-care relaxing, games
Friday end-of-week show: 3:30pm
What happens at post-care?
Pre and post-care is a time to relax. We offer free-form non-structured activities supervised by our staff.
Can I register now but add the pre and post-care later?
Yes, but ideally you let us know in advance so we can plan the correct number of staff.
Can my child participate in more than one week?
Yes, absolutely! Although the formula of the week remains similar, each week, the kids can build on their already acquired skills. Each week the end-of-the-week show is a little different. Some of our participants have been coming for multiple weeks during the summer for several years.
Do you have a fridge or microwave?
No, children must bring a cold lunch and snacks and an ice pack is highly recommended.
Do the kids get fresh air during the day?
We will have all our snacks and lunches in the grass out front weather permitting.
Are there any outings during the week?
No outings.
What is the ratio of coaches to children?
For the summer of 2023, the ratio is about 1:8
Can the parents watch?
Parents are invited to the end-of-the-week show on Friday of every week at the end of the day. As for watching during other times, it is often a distraction for the child if the parent stays to watch during the training.
Can my child participate if he or she is younger than the age requirement? Do you make exceptions?
For this summer we will not be making any exceptions: the child must be at least 8 years old on the first day of camp.
Can my child participate if he or she is older than the age requirement? Do you make exceptions?
Yes, on the condition that the child himself or herself is comfortable in a group setting with younger children.
How can my teen apply to be a volunteer at the camp?
If your teen is 15 years + and is interested in assisting with teaching at the camps, they must write their own letter of intention via email outlining their interest and their training/work experience in the circus field and describe which circus art forms they have specialized in. They must include which weeks they are available. They must be available for one full week at a time from 9 a.m. to 4 p.m.
Can I pay in installments?
Full payment is required for camp registrations.
I'd like to work or volunteer at the camps?
We are currently accepting applications for circus teachers and assistant teachers who are at least 15 years old.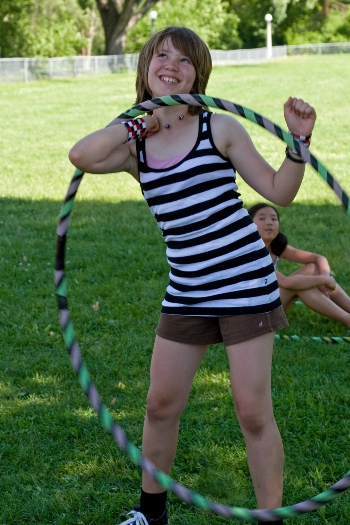 Above: TV interview during our 2008 March break camp. Since that time, our camps have grown and expanded and Mini Cirque has rebranded as Ottawa Circus and Ottawa Circus School. The same wonderful camps, but better.