New Weekly Children's classes will soon be added to the schedule:
Many of our classes that begin next week are now full with a waiting lists SO we are looking at adding NEW classes to the schedule. Please contact us if you want a notification in the next couple of days when the new updated schedule comes out very soon.
Adult weekly classes: There are still spots in most of our adult classes, grab your spot today before we fill up!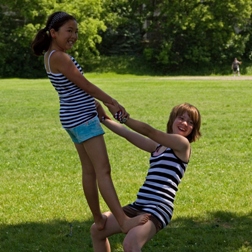 Floor gymnastics includes tumbling, handstands, partner lifts and strength training. This class gives children strength, flexibility and body awareness and therefore is a great foundation for all the other circus arts we do and is also a great complementary class when children come for 2 or more classes each week. In this class children will learn floor gymnastics technique such as dive rolls, front walk-overs, cartwheels as well as the basics of hand-to-hand acrobatic lifts, acro-sport and human pyramids.
Floor gymnastics classes will resume in September, for the summer join the aerial classes for children.
[table id=60 /]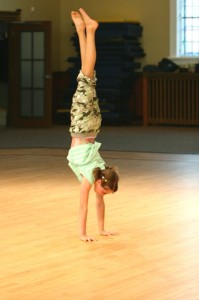 You can join the session after it has already begun as long as the class isn't full.
Promotions:
Family discount: NEW the second and third and fourth member of the same family receives 5% discount on the registration. Must register all people at the same time to receive this discount.
Price and Payment options:
Register in advance: online with a credit card or in person with cash.
Classes are automatically prorated at $19.70+tax per class to the amount of classes (or remaining classes) in the session.
You can register for full session either in 1 lump sum or with 1 initial installment and monthly payments. There are no refunds on payments received, but you can cancel future monthly payment anytime though the session. E.i. you would like to end your classes on January 31st, just cancel by sending us an email on January 10th before the January 15th payment goes through. See our FAQ and Policies pages for cancelling policies
Dates:
School year: Sept. 8, 2019 – June 13, 2020
Excluding holidays
Dress code : No jewelry or watches. Wear athletic clothing that is stretchy but fitted so you can move freely. A top that is fitted or that tuck in for going upside down.
Bring a water bottle, or buy one of ours, the tap water is good to drink.
Want a reminder when a new registration opens? Join our mailing list.

Do you have questions?
See our FAQ page or contact us.