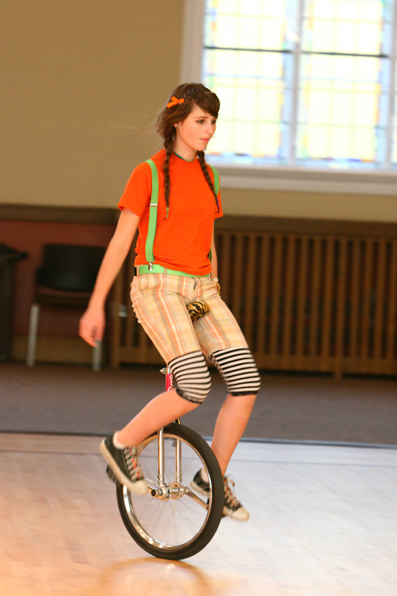 Cycling on one wheel takes some practice and guidance to get the feel but once you have it is so much fun. Join our coaches to learn the basics as well as more advanced tricks.
You are welcome to come do a trial class, but note that it usually takes 15-20 hours of practice to start rolling with no help.
Unicycles are available to use during class and for sale.
Wear clean indoor shoes that are closed toe and that tie up snuggly.
Teen unicycle will resume in September.
[table id=90 /]
You can join the session after it has already begun as long as the class isn't full.
Promotions:
Early bird prices are now on : Save 5% on the whole year if you register with lump sum or monthly installments before July 31st
Family discount: NEW the second and third and fourth member of the same family receives 5% discount on the registration. Must register all people at the same time to receive this discount.
Both promotions can be used together.
Price:
Classes are $16.75+tax prorated to the amount of classes remaining in the session.
Dates:
Summer: July 3 – Sept.7
School year: Sept. 8, 2019 – June 13, 2020
Excluding holidays