Our beautiful studios are available for rent.
The Ottawa Circus School is a very nice looking place. It runs fitness type classes in the evenings and is looking to sublease the studio mainly during weekdays and weekend evenings. There are some weeknight slots still available. Availability is weekdays 6 am to 6 pm, Saturdays after 4 pm, Sunday morning or evening and certain week evenings.
There are 2 beautiful studios available plus a small meeting/party room.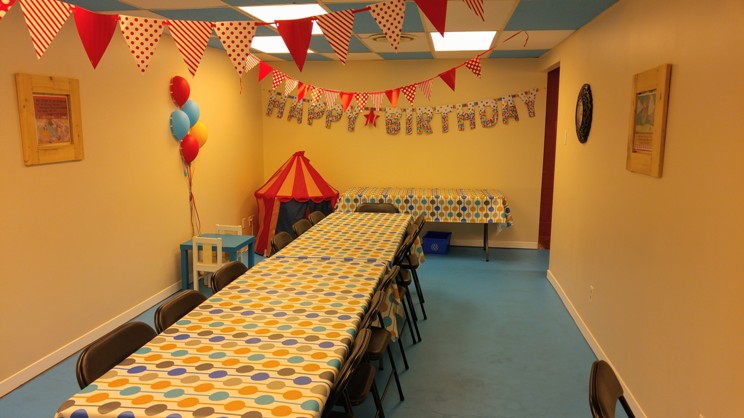 Situated in a great location just off St-Laurent next to the Museum of Science and Technology (St-Laurent and Smith Rd).
Great for dance, martial arts, music, daycares, fitness classes, yoga, business meeting, receptions, events and group activities.
Ample free parking, buses. Heat and Central Air Conditioning included. Dimable lights. Comfortable waiting area. Lunch room. Some storage for equipment available. Ceilings are 20 feet giving an open spacious feel. Wifi included.
Price can be discounted if booking a series of hours. Tax is additional.
Studio #1 : 60 feet by 25 feet Flooring: Athletic flooring has shock absorbent foam under commercial vinyl for a pleasant fitness experience. Great for dance classes of all types (no tap though), fitness classes or any other use. Mirrors.  $55/hour
Studio #2 : 38 feet x 25 feet Gymnastics padded floor great for floor gymnastics, cheerleading or martial arts Hard point on a pulley system from the beams for aerial attachments such as aerial yoga or silks. $50 /hour
Mezzanine meeting/party room:  11 feet by 25 feet tables and chairs can be moved or cleared away. Great for meetings, small receptions, private classes. $25/hour
Accessibility note: Entrance has ramps for accessibility. 1 handicap parking at the front of door. The washroom is just slightly short of standard wheelchair accessibility size. Studio 1 and 2 have no steps leading in. Mezzanine has access by stairs only.
Waiting area: The entrance has seating
The space looks great, must see.