The After-school intensive training program is postponed due to the pandemic.
Circus arts are joyful activities. They are both physically and mentally challenging. They combine athleticism, coordination, creativity and teamwork to produce highly original performance art.
We are now accepting applications for our intensive program that begins in September 2020. No experience is necessary. We will evaluate based on potential, but some circus or gymnastics previous training is ideal. Applicants will be contacted with more information on the selection process.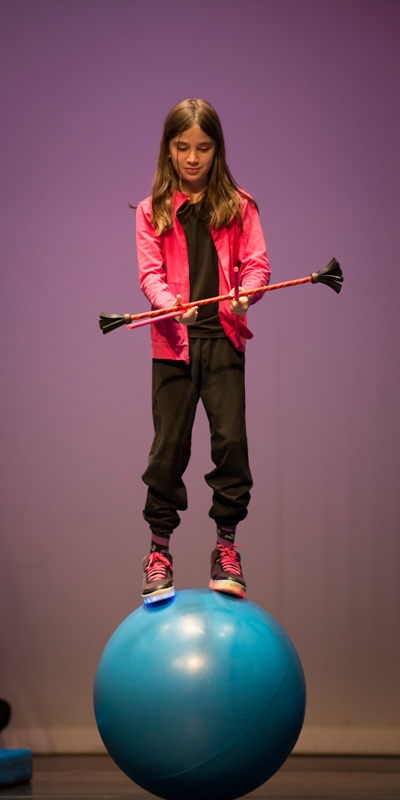 About the intensive program
6 to 8 hours a week on weekdays, directly after school, from September 2020 to June 2021
4 to 5 days a week
For children entering Grades 5 to 9 (ages 9.5 to 14.5)
The coaches are bilingual French/English and the programs will be offered in both languages on demand. If we have several groupes, we will create groups based on age and language.
Our expert coaches will lead the classes in a variety of circus arts. Children will learn skills in all the following circus art forms as well as specialize in two of these:
Aerial silks
Trapeze
Lyra
Floor gymnastic / Tumbling / Acrobatics
Juggling / Prop manipulation
Tight-rope
Unicycle
In addition:
Daily strength and flexibility training
Performance opportunities in events and festivals in the spring and summer
Possibility for full days during PD days
Possibility of before-school care.
Who is teaching?
The program is created by Ottawa Circus School founder Sophie Latreille. She has 30 years of experience teaching a variety of different movement arts to children as well as 15 years of experience as a full-time circus performance artist. She began offering circus programs in schools and community centres in 2004 and, by 2017, had grown the programs into a full-time circus training space. Under her leadership the circus school team now has 8 coaches from different backgrounds, each bringing something unique to the programs. The coaches' training is extensive and ongoing, ensuring high quality to the programs, a high alertness to safety and an atmosphere that inspires and empowers the children to push for excellence and express their creativity.
Transportation
If your child attends one of the nearby schools, they can simply take the bus after their school day from their school to the circus school. See below for a list of the schools that have bus routes to the circus school. Upon arrival they will have a little time to rest and snack and then start their training. Training time will be adjusted to account for arrival time and will end at 5:30 or 6:00 p.m. and the children may stay until 6 p.m. for pick up at the circus school.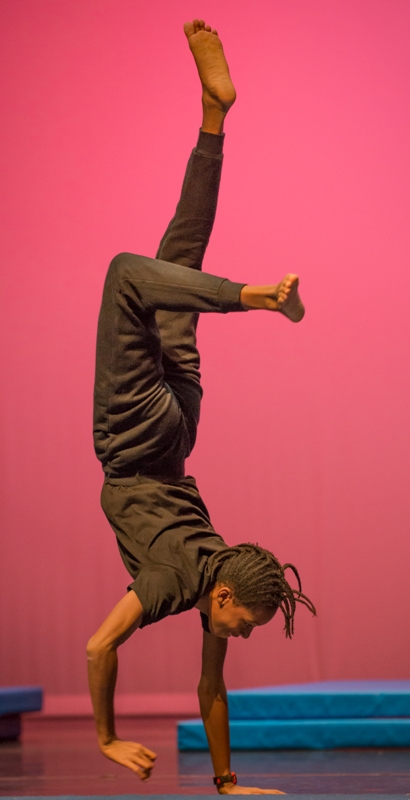 Cost
$420.00 +tax per month
Possibility of scholarships
Busing from school to the circus school
The Ottawa Circus School is on the bus route for the following schools. If your child attends one of these, you can simply request they take the school bus to the circus school directly after school as they would for an after-school daycare:
English public – OCDBS
Featherstone Drive p.s. Grade 5-8 French immersion
Fisher Park Summit a.s. Grade 7-8 alternative
Hawthorn p.s. Grade 5-8 regular
Riverview a.s. 5-6 in Alta Visa alternative
Vincent Massey early French immersion 5-8
Hillcrest p.s.
French catholic CECCE
St-Genevieve – régulier grade 5-6
Lamoureux – personnalisé grade 5-6
Franco Cité 7-8
French public CEPEO
Marie Curie 5-6
Louis Riel 7-8
English catholic
St-Luke 5-6
St Patricks intermediate school 7-8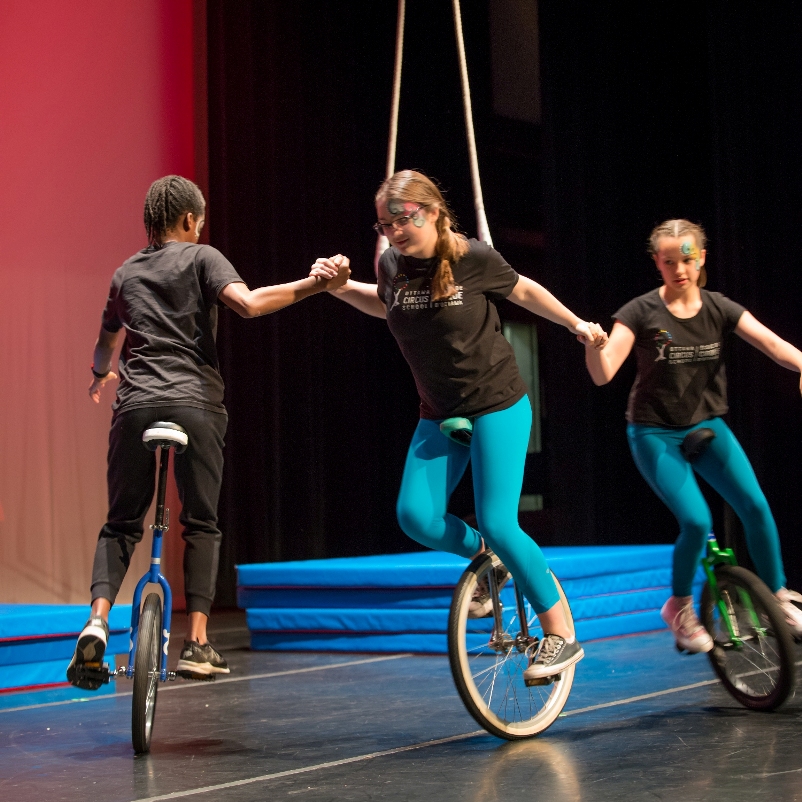 Rather than pay extended day programs at your child's school, why not have your child bussed to the circus school for after-school circus training!
Applications and selection process
Please fill in the following form. The first set of applications will be reviewed on March 15th. Further applications will be accepted after March 15th space permitting.
Results of the selection will be sent to the participants by email by April 1st. Applicants who are not already training at the circus school may be invited to an audition to evaluate their potential.